Let us admit one fact before we start with the blog here, Girl groups in K-pop are always underrated. How much they work hard they never get the same amount of exposure a boy group gets in a short period of time. Even some of the most successful girl groups had to wait for a long time to get what they deserved.
Also most of the time girl groups pull off the concepts that catches people's attraction quickly. For a long time generally two concepts were prevalent among girl groups to use. Those are 1) Cute Concept and 2) Sexy/mature concept. This is how they are named by the fans. Occasionally there are different concepts are used or a mixture of both concepts are shown but they are rare. And the girl groups who try out these types of concepts usually did not stay for long. Now we have another very popular concept called "Girl Crush" which is a cross between the two with a dash of something called "swag".
Some girl groups, however, are trying to deviate from the continuous and generic concepts to others. Dreamcatcher is one group among them.
Dreamcatcher (드림캐쳐) consists of 7 members: JiU, SuA, Siyeon, Handong, Yoohyeon, Dami, and Gahyeon. The group debuted on January 12, 2017, under Happy Face Entertainment. Fandom name: InSomnia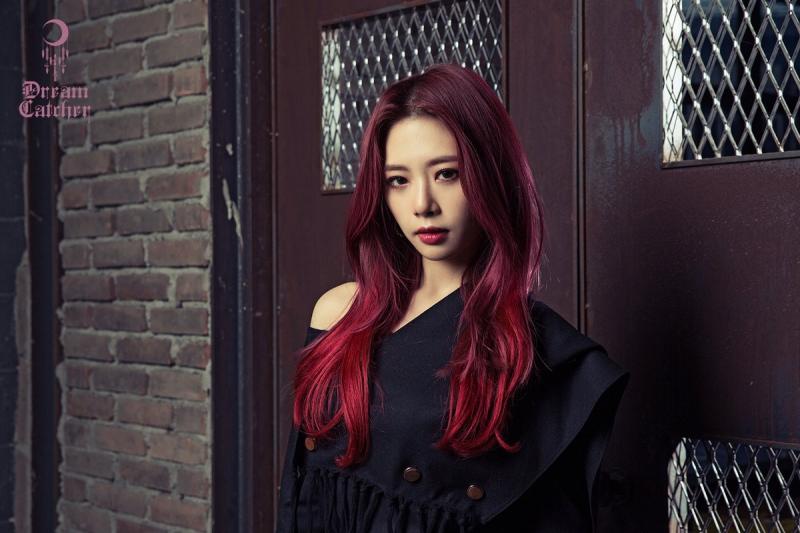 Stage Name: JiU (지유)
Birth Name: Kim Min-ji (김민지)
Position: Leader, Lead Vocalist, Lead Dancer, Visual
Birthday: May 17, 1994
Zodiac Sign: Taurus
Height: 167 cm (5'6″)
Weight: 49 kg (108 lbs)
Blood Type: B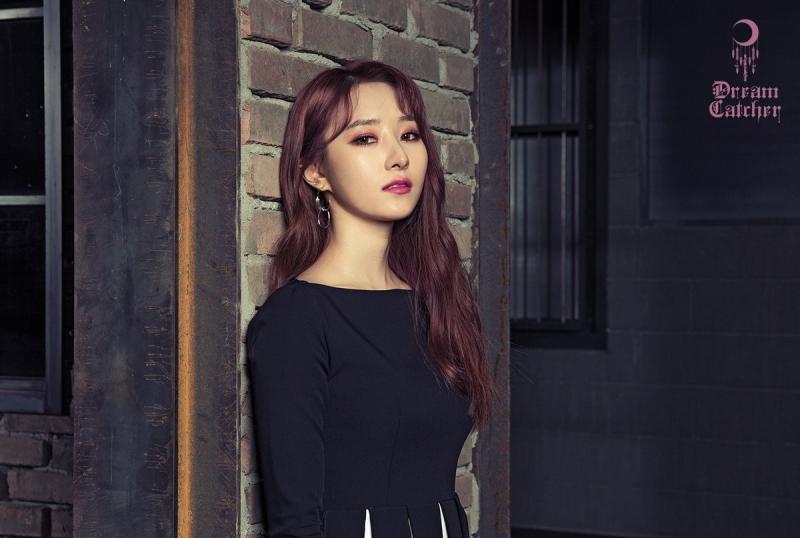 Stage Name: SuA (수아)
Birth Name: Kim Bo Ra (김보라)
Position: Main Dancer, Lead Rapper, Vocalist
Birthday: August 10, 1994
Zodiac Sign: Leo
Height: 162 cm (5 ft 3¾ in)
Weight: 43 kg (94 lbs)
Blood Type: O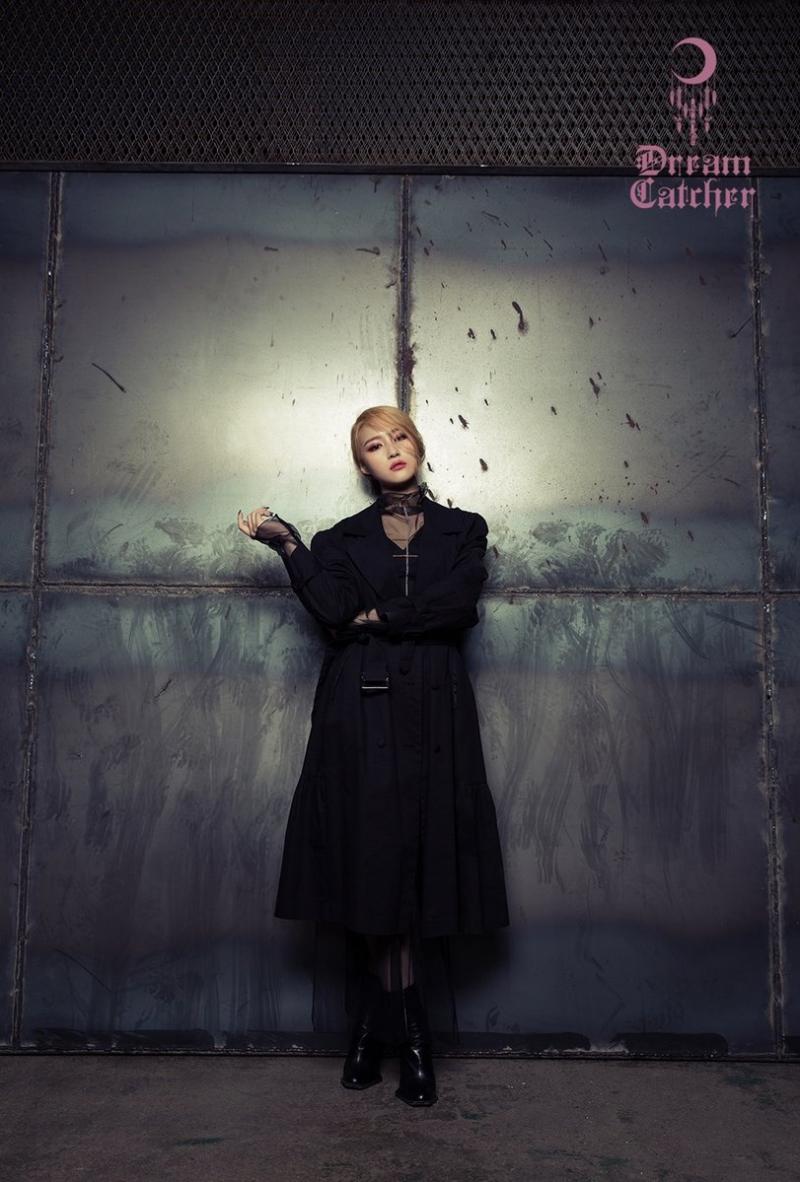 Stage Name: Siyeon (시연)
Birth Name: Lee Si-yeon (이시연)
Position: Main Vocalist
Birthday: October 1, 1995
Zodiac Sign: Libra
Height: 166 cm (5'5″)
Weight: 49 kg (108 lbs)
Blood Type: A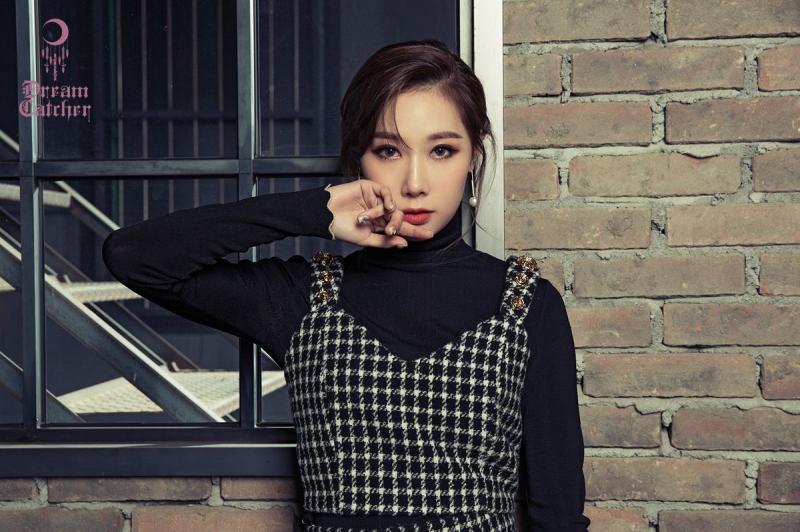 Stage Name: Handong (한동)
Birth Name: Han Dong (韓東)
Position: Vocalist
Birthday: March 26, 1996
Zodiac Sign: Aries
Height: 165 cm (5'5″)
Blood Type: O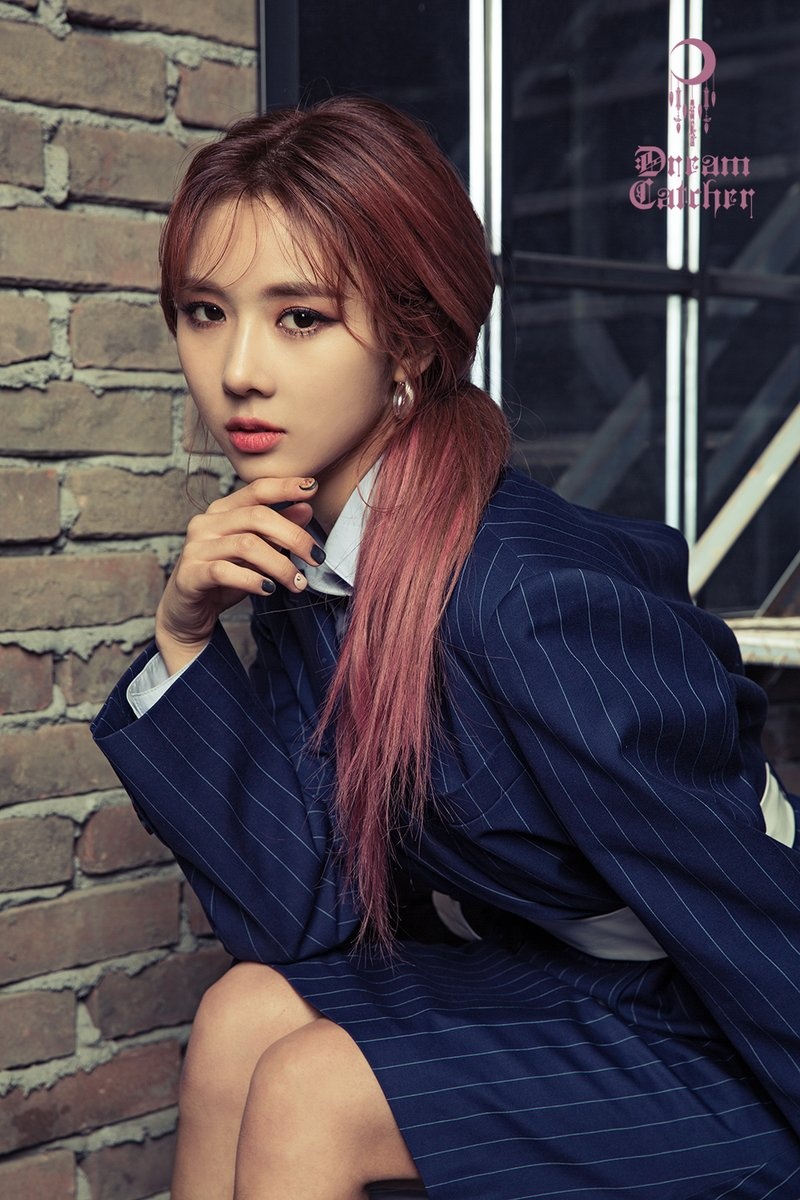 Stage Name: Yoohyeon (유현)
Birth Name: Kim Yoo-hyeon (김유현)
Position: Lead Vocalist
Birthday: January 7, 1997
Zodiac Sign: Capricorn
Height: 168 cm (5'6″)
Weight: 49 kg (108 lbs)
Blood Type: O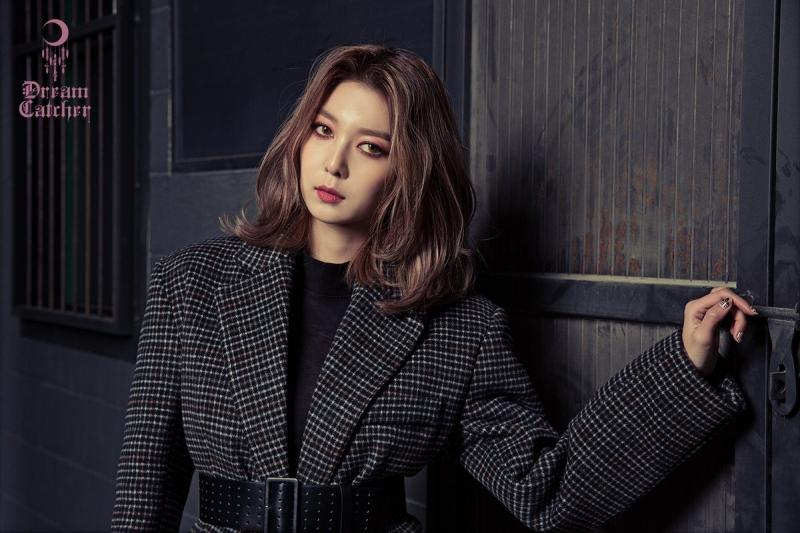 Stage Name: Dami (다미)
Birth Name: Lee Yoo-bin (이유빈)
Position: Main Rapper, Lead Dancer, Vocalist
Birthday: March 7, 1997
Zodiac Sign: Pisces
Height: 163 cm (5'4″)
Weight: 44 kg (97 lbs)
Blood Type: A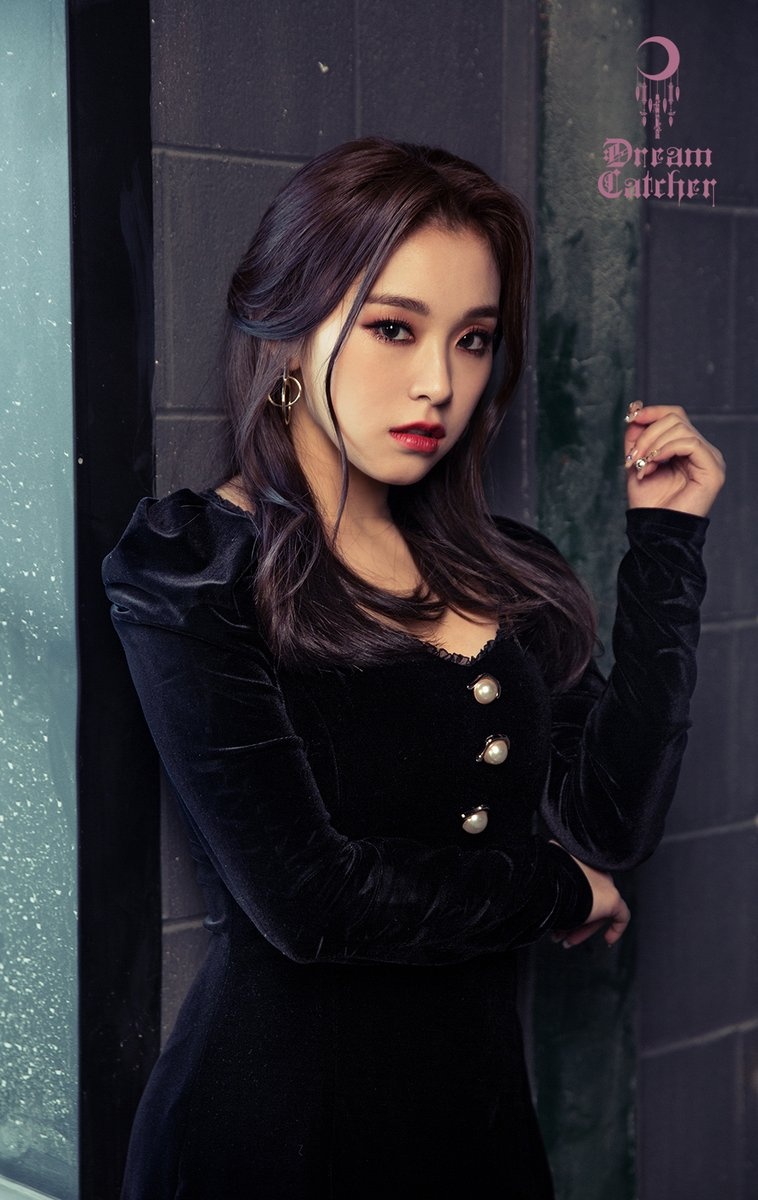 Stage Name: Gahyeon (가현)
Birth Name: Lee Ga-hyeon (이가현)
Position: Vocalist, Rapper, Maknae
Birthday: February 3, 1999
Zodiac Sign: Aquarius
Height: 160 cm (5'3″)
Blood Type: AB
Members' profiles are taken from here
Previously the group was a five members group called MINX (without Handong and Gahyeon) and followed the cute crush kind of concept. They disbanded and adding two more members in the team emerged as Dreamcatcher.
Dreamcatcher i following what we call horror and dark concept. The girls are shown to wear cloaks and sitting around a circle performing magic. Magic spells, witchcraft , headless dolls, incantations, inter-dimensional portals, wizards and a vengeful spider demon are all included in their storyline.
Dreamcatcher mainly performs rock music. They, however, have some extremely good ballads. Their choreography is too is very interesting.
They have brilliant co-ordination with complex movements which are mix between stereotypical boy group and girl group dance moves. Their dance practices are enough to witness their finesse. I have not seen such good co-ordination except in Gfriend.
Their themes are synonymous with the group name. It was about dreams and nightmares. In their recent comeback they named their album The End of Nightmare with possible closure to this era.
Dreamcatcher is an amazing group. Their dance is flawless, they have some great vocalists, their rap is decent. Regarding all these facts they do need more exposure and fame because they are doing something very different successfully.
Dreamcatcher deserves better and more. With this I am wrapping up this rant.
Do you like Dreamcatcher? What do you think makes them different? Leave your thoughts in comment below. Until then.